RYA Practical Courses with Alba Sailing
Excellent tuition
Well equipped yachts
Ideal learning area
Unbeatable scenery
Good food
On site facilities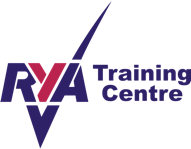 2018 RYA Course Dates
Please note –
We will not be running RYA Practical Training Courses after 2018 so book now for the last few places remaining this year. 
We will also cease stocking RYA publications and log books etc after remaining stock has been sold.
We will also be moving away from the RYA as our 'coding' authority over to the YDSA or other coding certificate provider.
We have taken this sad decision due to the fact that the RYA have decided that RYA Practical Training Schools are not permitted to run courses of mixed ability. IE they will not permit Day Skippers to mix with Coastal Skippers etc.  We disagree with this decision in the strongest possible terms for two main reasons.
Firstly – most of our courses are groups of friends or families where there is a wide range of abilities – we have no intention of splitting families and groups of friends up.
Secondly – we believe that one of the ways people learn is by watching and working alongside people more able than themselves. This also works in reverse – one of the core skills of any budding Skipper should be the ability to show people on board new skills and improve their sailing ability which also re-enforces their own depth of knowledge.
The impact of this decision made by the RYA is that one of the West Coasts oldest standing and most prolific Training Centres will cease to run RYA Training Courses.
| | | | |
| --- | --- | --- | --- |
|  Type | Start date – Sunday  |  Places left | Price  |
|  5 Day RYA |  1st April | FULL |  £550 |
| 5 Day RYA  | 15th April  | FULL | £550 |
| 5 Day RYA  | 6th May  | FULL | £575 |
| 5 Day RYA  | 20th May | FULL | £575 |
| 5 Day RYA  | 24th June | FULL | £575 |
| 5 Day RYA  | 1st July | FULL | £575 |
| 5 Day RYA  | 22nd July | FULL | £575 |
| 5 Day RYA  | 5th August | FULL | £575 |
| 5 Day RYA | 2nd September | 1 | £550 |
| 5 DAY RYA | 16th September | FULL | £550 |
| 5 Day RYA  | 23rd September | FULL | £550 |
 You can download the RYA Booking Form here.
We DO NOT accept RYA vouchers or ILA's (Individual Learning Accounts) due to the absurd amount of administration involved.
Please read the Course Joining Instructions.
RYA Course Information
During all our RYA courses you will live on board the yacht and be involved in all the various aspects of cruising from keeping a lookout at night to washing up the dishes. Alba Sailing offers a range of RYA Courses and options to suit all requirements for complete beginners through to the standard required for the DoT Yachtmaster exam.
For more details and answers to FAQ's click here.
We provide a suggested packing list – you can download it here.
On all courses we try to mix abilities – on any course there will probably be Competent Crew students, Day Skipper students and possibly Coastal Skipper students.
We also hire 'Oilies' (Waterproof Sailing suits) for sailors who don't have their own gear. (see Downloads page for prices) To book a place please phone or email to confirm availability – then download the RYA Course Application form, complete it and return it with your £100 deposit (or full payment if you are sailing within 8 weeks of booking) – we will send you confirmation and we will invoice you for the balance and send you joining instructions, packing list etc nearer the time.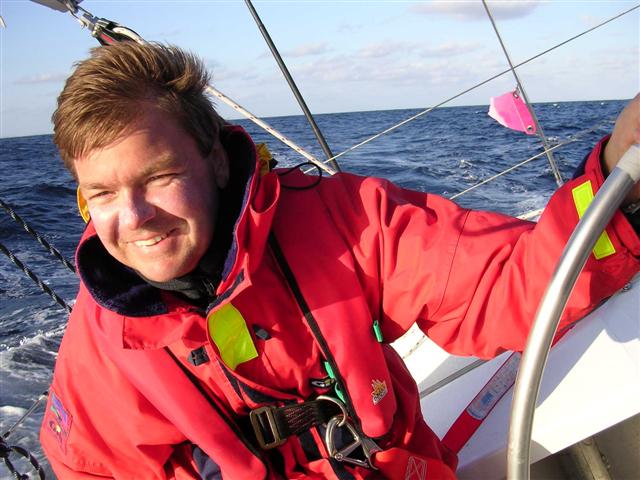 General Course Information
All the courses are 5 days duration and you may choose from a wide choice of yachts and dates to meet your requirements, the only proviso being that there needs to be a minimum of 3 students to obtain the maximum benefit from the course. Individuals are welcome subject to our ability to find two others willing to participate at the same time as yourself. Groups of friends are easier to arrange. If there are 3 or more of you we will run a course for you on any dates you like subject to a suitable yacht and Instructor being available.
The food provided is of a very high standard and there is plenty of it. All the main meals are home cooked and of course any special dietary arrangements can be catered for such as Coeliacs, Halal, Wheat intolerance, Lactose intolerance, Kosher, Vegetarian, Vegan, Pescetarian etc etc. Here is a sample menu for the week.
Courses run from March through to November and generally commence on a Sunday afternoon at 1400 hrs and return to Dunstaffnage Marina at 1200 hrs the following Friday. However we are flexible so depending on demand, dates can be arranged to suit your requirements.
The cost is £550 – £575 per person including VAT at 20%, full board, diesel fuel and gas. No extras!!
Day Skipper and Coastal Skipper candidates will be awarded the new 'photo-style' certificates – you will need to bring a passport sized photograph with you for the certificate to be issued.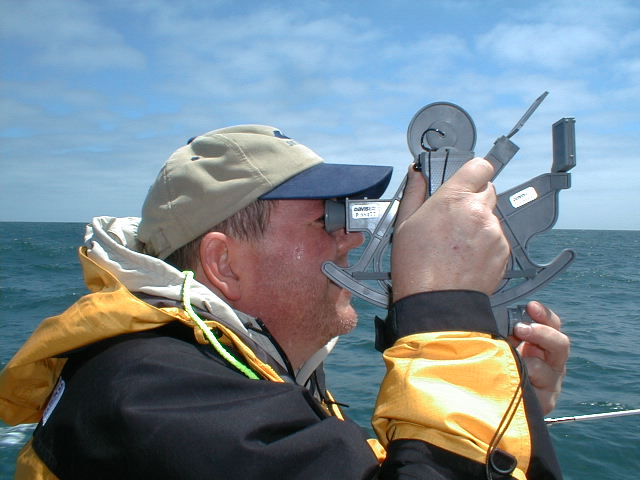 Competent Crew
Open to all ages
This is meant for those with little or no experience to help them learn to become a useful crew member.
Day Skipper
Minimum age 16 years
Previous experience of sailing is required with a minimum of 5 days sailing including 4 night hours and at least 100 miles logged on a similar vessel in tidal waters. Basic sailing ability and navigation skills are required and you will already have completed the Day Skipper theory course. On successful completion of the course you will be able to skipper a small yacht in familiar waters by day. The Day Skipper practical certificate permits you to request an ICC from the RYA without further testing. The ICC (International Certificate of Competence) is often requested by Mediterranean charter companies and is junior to Day Skipper.
Coastal Skipper
Minimum age 18 years
For those with a minimum of 15 days (2 as skipper), 300 miles and 8 night hours who have navigational skills to Coastal Skipper shore based standard and practical sailing ability to Day Skipper standard. This course will enable a person to skipper a yacht on coastal passages by day and night upon completion of the course. This is a practical completion course, not an exam, and if you wish to take the DoT Coastal Skipper or Yachtmaster Exam you will need to make arrangements for the examiner yourself with the RYA – we will gladly supply the contact details. We will be happy to supply the yacht for an extra day for the exam for a nominal fee after the five day course and ask the other people on board to stay for the extra day to crew for you – most are usually very happy to do this.
If you are not sure what level you are at or would like any guidance or questions answered just email us or call – we are here to help. We all had a first time at sea and some of us are just about young enough to remember it!
Family Courses
Sometimes the whole family wish to undertake an RYA course – maybe Mum and Dad want to do their Day Skipper or Coastal Skipper and maybe the kids want to do their Competent Crew. No problem! For a minimum of 4 people we will put on a course just for you – subject to the availability of a suitable boat and instructor. Please call for further details.
What do our customers say about our RYA courses
Both my son and I had a great time, and we will recommend Alba whenever we can! I hope someday to be back for Yachtmaster Coastal. Best regards and thanks again. (Bill & Phillip – Newburgh – Aberdeenshire))

'I left shore as a boy – and returned as a man!!!' (name withheld to spare blushes!)

'I was very nervous about a) getting on a yacht for the first time and b) getting on to a boat with 4 men that I didn't know. I need not have worried, the Instructor was so welcoming and thoughtful, I had a cabin to myself and the other chaps were great. I passed my Competent Crew and make some really good friends that I will keep in touch with. It was really great experience!! Thank you Alba Sailing for starting me off on the road to being a sailor! ' (Katy R. from Somerset)

'Just wanted to say thanks for a truly outstanding RYA course with Alba Sailing – I did my Comp Crew on the South Coast, my Day Skipper in Wales and my Coastal Skipper with yourselves. The quality of the boat, the scenery, the breathtaking anchorages and the patience and knowledge of the Skipper left the others far behind. The organization and quality of the food were superb. A BIG thank you to all concerned – see you for my Yachtmaster next year!!' (Jonathan P-B from London)

'….you created a very positive atmosphere and a feeling of confidence so that I was able to learn a great deal. I came away from this trip with even more enthusiasm for sailing and I can't wait to get back on a boat again. However slick/friendly/efficient the organisation is it takes someone with your personal skills and sailing experience to actually make it work. From my point of view it could not have been done better. John W – RYA course 25th March 2012

'You have proved to me that great service IS still available in the UK – thanks for restoring my faith!!' (Lynn F. from Newcastle upon Tyne)

'Just got home and had a long soak in a hot Radox bath and reflected upon the last 5 days. It would be rude not to write to you to thank you for the organization that went into the RYA course last week and the way everything was run. The boat – Clear Blue – was first class, the Skipper was brilliant – knowledgeable and humorous, we felt totally safe even when the wind really picked up, the food was astonishing, and the places we went to were just magical. The people we met were fantastic – the group gelled really well and we will be exchanging photo CD's in due course – I will send you a copy.' (David M from Manchester)